Are you sick and tired of your current home? It may serve its purpose, but maybe your roommates or neighbors or even the neighborhood itself leave much to be desired. Do you often find yourself daydreaming about living in an area with a better commute to work? Or, maybe making the big move to the newest hotspot across the state?
Instead, you find yourself stuck wherever you are, paralyzed by the logistical nightmare of moving. Moving elsewhere within your current city is daunting enough. How much harder would it be to move a few hundred miles to the other side of Florida?
Luckily, Florida Main Movers offers a variety of services to help you with your moving needs, whether it be local or long distance. Read more to find out why Florida Main Movers is the best Tampa moving company for your needs.
Your Problems Need FMM Solutions
For most people, moving isn't as simple as packing a few boxes, loading your car, and driving away to your new destination. As of 2019, the average American single-family home is around 2,309 square feet in size. A house that size can easily contain more things than an individual would want to pack and move on their own.
Besides the number of items to move, there are many other important elements to consider. Florida Main Movers can help Tampa residents securely and efficiently with every part of their move.
Cost of Moving
Many factors can affect the cost of moving. Some of these include
Number of boxes or furniture
Distance
Fuel costs or truck mileage
Timing
Moving supplies like boxes and bubble wrap, labor costs, special services, and moving company add-ons
Liability coverage
Whether it is a residential move or a business move, FMM can quote you excellent pricing estimates tailored to your specific needs. Visit the contact page to get in touch.
Time and Urgency
Considering weekends, peak seasons, and urgency, the timing of your move can drastically affect how much movers may charge you. The most affordable times to move are fall and winter, as well as the middle of each month.
But if it is an immediate or emergency move that needs to be done, Florida Main Movers has you covered. FMM offers same-day moving services with the same quality and care you get with regular moving packages — and without the exorbitant prices other Tampa moving companies may charge you.
This service is not only available for Tampa, but also for locations in and around Hillsborough, Clearwater, Brandon, Port Richey, New Port Richey, Trinity, Pinellas, and Pasco.
Local and Long-Distance Moving
Not everyone can fit all their things in a single vehicle. Not everyone can safely and confidently drive a moving truck or trailer. Some items need to be handled with extra care.
Relocating all your belongings, regardless of distance, is a complicated task and entails precision planning and the right tools and resources.
Hiring movers can help ensure all your things safely make it from point A to point B in their original condition. When making moves spanning hundreds of miles, such services are even more crucial. Professional movers are trained in meticulously loading vehicles so none of your belongings shift and are damaged during transport.
Along with standard local moving assistance, FMM can provide you with long-distance, intrastate moving services for both residential and business purposes. Florida Main Movers guarantees the safe arrival of your belongings to their destination hundreds of miles away.
Storage Needs
Is your previous home larger than the one you are moving into, but there are some things you just can't give up? Is there a short period between the end of your old lease and when you can move into your new home? Are you suddenly in a position where you need to vacate your space immediately?
There may be a time when you are forced to move out with nowhere to store your belongings. Some moves, planned or not, may also entail storing some or all belongings before, during, or after the process. In cases like these, storage units are a key figure in making sure your moving experience is seamless.
FMM, partnered with trusted storage companies, can help you move and store your belongings with ease. The company provides local, long-term, and short-term storage, including cost-effective overnight moving and storage.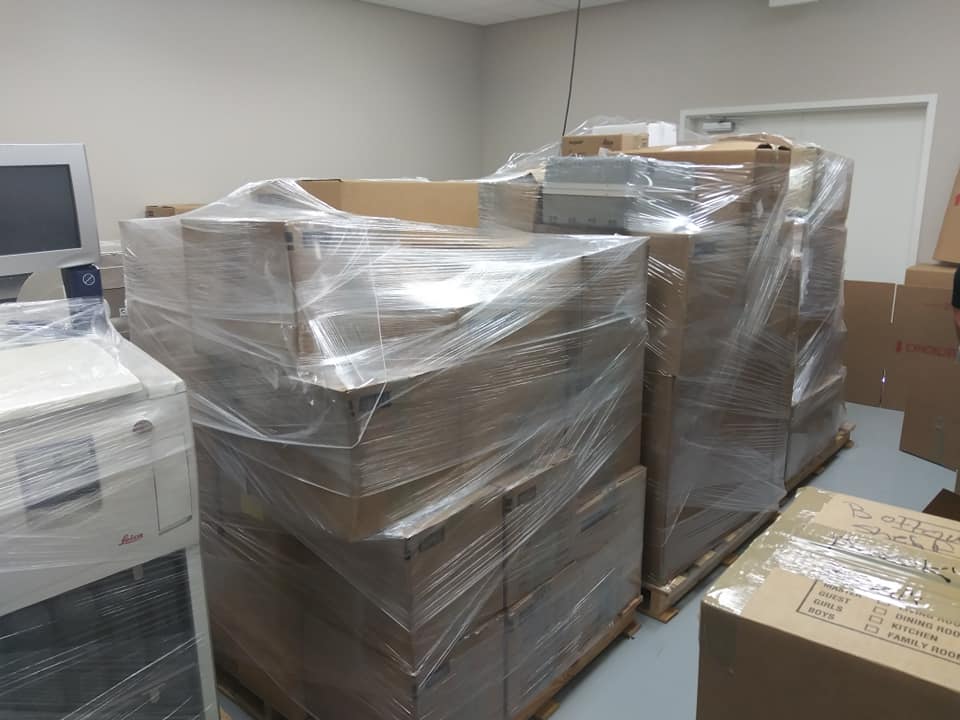 Special Moving Services
Not all furniture is made equal — some items can be disassembled and moved easily while others cannot. Some items require specialized movers for the correct assembly and transport of fragile parts and irreplaceable pieces.
All kinds of pianos need special handling due to their delicate construction, irregular shape, uneven weight distribution, and expensive nature.
Moving pianos locally typically ranges from $150 to $650, with long-distance moves ranging from $500 to $2,000, depending on the model.
As required by Tampa law, Florida Main Movers can assure you that all its piano movers are specially trained and licensed to package, handle, and relocate pianos of different makes and models.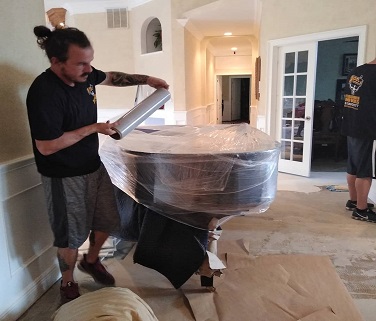 Pool tables also require specific expertise for proper dismantling and relocation. Movers charge an average of $200 to $600 per table, determined by its size, make, positioning, ball return system and pockets, and distance to travel.
FMM's pool table movers can guarantee the correct handling of your pool table, ensuring it is properly dismantled and securely stored to reach its destination in its original condition.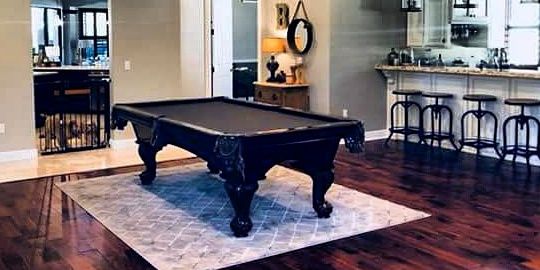 Moving aside, packing can be an intimidating task in itself, especially for people with more belongings than they can handle. Hiring a moving company to assist you with packing may be the best option to ensure that nothing (and no one!) is damaged in the process.
Florida Main Movers provides licensed and insured packing and crating assistance for all kinds and sizes of goods, inclusive of packing materials and transportation. The company's movers are trained to safely pack your belongings with the utmost skill and care.
FMM can also help with crating your most fragile and valuable items in high-quality crates selected to fit your specifications.
Conclusion
Many things can go wrong during a move, but through meticulous planning with the help of the right experts, moving to your next space can simply be like driving up to your dream life.
Eliminate the potential for stress and anxiety. Whether your move is immediate or still months away, Florida Main Movers is here to help you have a smooth-sailing moving experience. Contact FMM for additional information and a free estimate today.