The #1 Movers Port Richey FL, Call For Free Moving Quote!
We are the Top Moving Company In Port Richey, Florida!
Looking to Hire A Port Richey Moving Company?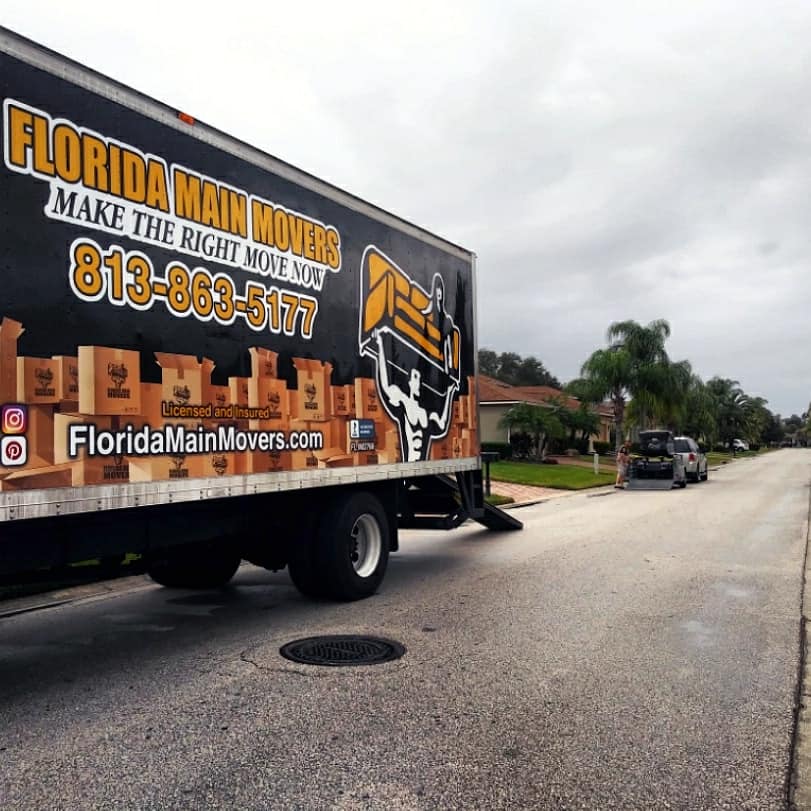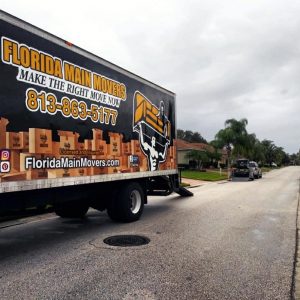 Look no further and contact Florida Main Movers today. Port Richey has long been known as a luxury suburban paradise on the western coast of Florida.
As part of Pasco County, you can expect beautiful waterfront homes and lake-front communities. Whether you are looking to move a one-bedroom home or a five-bedroom lake-front villa, we are here to make the process as seamless as possible.
Port Richey is a beautiful spot and whether you are calling "home" for the first time or the third time, we want to make your move as simple as possible so you can begin enjoying your new home right away.
With Florida Main Movers, you can expect qualified movers to move all of your items carefully and strategically. Our goal is to make you feel at ease during the process.
Therefore, every piece in your home is wrapped, taken care of, and packed carefully. Alongside this, we offer overnight storage services alongside same-day deliver. Whether you are seeking a small or large moving truck for all of your items and valuables, we are here to help you move.
Get to know Florida Main Movers today and contact the #1 moving company in Port Richey.
Connect with the Team of Florida Main Movers Today!
We know that moving from your old home to a new home can be both exciting and nerve wracking. Reason being, we have all heard horror stories of people moving and their moving company. However, the only difference is, all of these people who've had negative experiences - never used a company like Florida Main Movers. We are dedicated and have established a reputation based upon putting our customers and belongings first. We understand how important your valuables are - and treat them as if they are our own. If you are looking to move, connect with the team of professionals at Florida Main Movers today! We will provide you a quote and estimate - giving you a better idea as to what you can anticipate!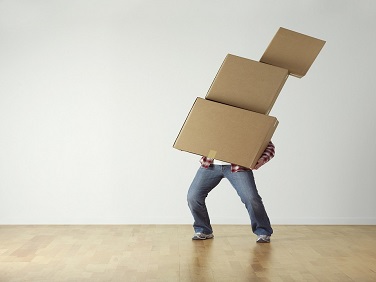 For those who are looking to move in-and-out of Port Richey, the team at Florida Main Movers is here for you! We are dedicated to making your next moving experience a seamless process. We will start off by organizing your belongings, ensuring they are packed correctly, and then moving them for you. This way, you don't have to worry about a step during the process.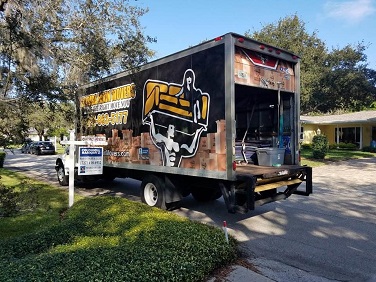 We also offer pick-up services. So, if you have everything already pre-packed and you are ready to go – so are we! We will pick the truck to you and help pack the truck with your boxes. Given our expertise and years' in the industry, we can help advise and share how to best pack the truck to ensure all your valuables are safe and nothing will break.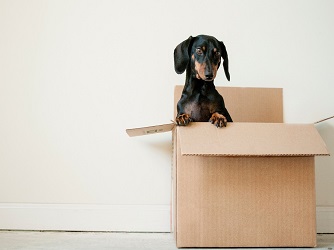 There are many moving companies that will have residents or commercial businesses finish the moving process by moving the boxes from the truck to their home or office, by themselves. At Florida Main Movers, we don't want you to lift a box! We will take care of the work - and you just have to tell us where you want them to go. Garage? Bathroom? Master Bedroom? We will drop it off so you can get to unpacking quicker!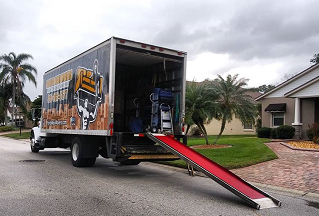 Let's Get You Moved
Complete Moving Form Quote
---
Check Out Our Moving Company Reviews!
Marsha Zahner

Nick, James and Jesse were extremely professional, organized and very eager to make sure everything was perfect and it was! Took care of our property like there own! They were non stop and very...

Diamond Chynelle

Last minute move made easy! Not only does Florida Main Movers do last minute moves but the price was unbeatable and the movers were amazing. Our movers were early, quick to load and unload. Really grateful for the help in making this move quick and stressless.

Ronda S

Florida main movers has moved me three times and I will always request them first in the future. They (Jesse moved me three times and James the most recent time) are hard working, efficient and willing to go above and beyond to get the job done right! Thank you Florida Main....

Patricia Ocon

Such a great experience with Tim and Horace. They were communicative, professional, went above and beyond for our satisfaction. I highly recommend this company and will definitely recommend and use them again!!

Sharmaine Giorgio

Professional as always! I've used this company for my business before and they were great. First time using them for my home. They came to my home, gave me an estimate.

Beth Gilbert

Andy and Josh were AMAZING!!! Very professional, courteous, on time. Very hard-working men! They wrapped everything and were extremely careful with my belongings. If I ever have to move again, I...

Christopher Deatherage

First time using a moving company and was not displeased at all! We went with Florida Main Movers due to overwhelming recommendations and it was easy to see why. They came and did an on-sight quote...

Aaron Hurlburt

By far the coolest moving company in Tampa. They made are move worry free! Call them for a moving quote, and find out why we chose them as our moving company for life!

Vanessa Varela

Josh and Mark were very careful and attentive to all my things. They went above and beyond to make sure nothing got damaged . They fast and and got to my apartment on time. Awesome job. Thanks guys.

Jay Cardiello

Josh and Nelson did a fantastic job on my move! Two hardworking men who pay attention to every detail. Call Florida Main Movers!

Mariclaire Dos Santos

Just moved from a third floor apartment into a first floor home. Had a very good experience with this company. They were able to fit me in last minute, priced well compared to all of the quotes I...

Amanda Bard

This company is awesome! They are flexible and will work with you if you need to change dates-- which was very nice when my closing date changed last minute. The owner is very nice and assured me...

Kathleen Raske

I highly recommend Florida main movers! This company moved my family and we also used them to move my parents. They were amazing both times! The guys worked so hard and the owners were so nice and...
Contact the

#1 moving company

in Port Richey Fl today!
We make the process simple so you can enjoy your home faster!