The #1 Movers in Tampa FL, Call For Free Moving Quote!
We are the Top Moving Company In Tampa
Let Go Of MOVERS Stress Call The #1 Movers in Tampa!
Moving can be a highly stressful event but hiring professional movers in Tampa can reduce the burden at every step. Besides helping you save time, our team of movers in Tampa would ensure a better protection of your belongings, avoiding damage and injury at any point. Our team of professional movers in Tampa are equipped with the adequate knowledge and resources to help make the moving process smooth and fast.
Another advantage of hiring our Tampa movers is that you don't have to worry about leaving anything behind. The experts take the extra step to include all that you want to be moved to your new location. Our team of Tampa local movers know the places really well and that further makes the moving process smoother.
Explore the Full Range of Services Offered by Our Tampa Local Movers: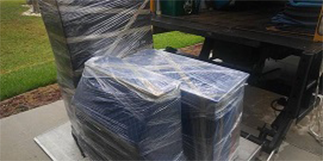 If you are looking of local moving companies in Tampa, FL, our team has got you covered. We are familiar with all the major locations near you. So, that adds to the efficiency with which we can make your moving day stress-free.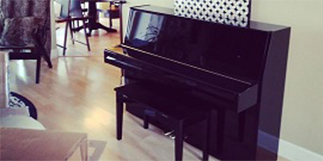 The team at FMM is also well-trained and fully equipped for the packing and moving of large objects like pianos. We are careful about handling the pianos and ensure that the move happens without the item going through any damage.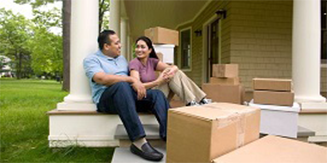 Are you in a hurry to move today? Or do you need trustworthy Tampa local movers for an emergency same-day move? Our team can help you with the same.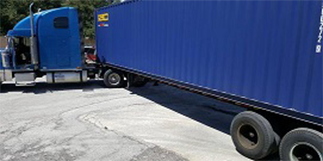 If you have to move your belongings over long distances, our team of local long distance movers will assist you at every stage. As we handle your packages and guarantee their safe transit, you wouldn't have to worry about doing any of the heavy-lifting.
The Importance of Choosing A Professional Moving Company in Tampa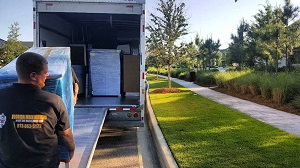 With a population of above three-hundred and eighty-five thousand people, Tampa has long been known as a cultural hub for adventure enthusiasts, artists, and museum lovers. With that said, you can be guaranteed that we know Tampa like the back of our hand. If you are in need of a quality moving company in Tampa, we want to help you move.
Whether you are in a one-bedroom apartment or a five-bedroom house, you can expect the same level of quality and care provided to you by our best movers in Tampa, Fl.
With our expert Tampa moving services, our team of Tampa movers can help you move easily and headache free. And that is what makes us one of the best movers in Tampa, Florida. No more packing boxes, carrying furniture, and driving a heavy truck from point A to point B. You tell us where point A and B are and our moving company in Tampa will do it all for you. In fact, we even offer free boxes and tape with many of our services. Whether you are moving from one end of Tampa to the other end, or you are seeking an experienced moving company in Tampa that can help you move to another city, we are here to help! Contact us today for a complimentary quote, expert service, and pick-up and drop-off ease of mind! Hiring professional movers in Tampa ensures complete safety of your belongings along with brining several other advantages.
Contact Our Tampa Local Movers for a Free Quote!
Our team strives to be the very best moving company in Tampa. To do this, we offer a wide range of commercial and
residential moving services
- ensuring our entire community the quality moving experience they deserve. Whether you need to move within Tampa, FL or to other surrounding cities, don't hesitate. Give us a call today and get your free quote today!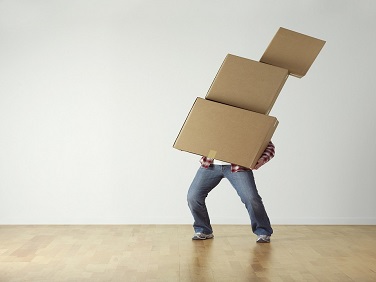 Whether you have a lot of boxes or furniture, We are here to help move all your belongings. With our team of expert movers in Tampa, Florida , we will help in professionally packing and organizing all important valuables, ensuring nothing gets broken during your move.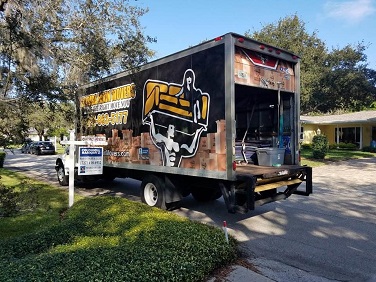 At Florida Main Movers, our local Tampa movers take the extra step by helping to pick up all your furniture and belongings. If it's still in your house, no problem! Our team will help transfer everything into the truck – and organize it accordingly.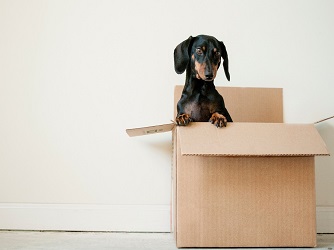 Once we reach your new home, our moving services don't stop there. We will also help to move all boxes and furniture into the desired room. Whether it be the dining room, living room, or even the guest rooms, our team of local Tampa movers will help transport all the heavy boxes into the right location.
Freequently Asked Questions
The team of Tampa movers at FMM adheres to all the prescribed norms of social distancing and precautions. Our professionals shall have their temperatures checked on the day they provide you with the moving service. In addition, the whole team will be equipped with PPE kits for added protection.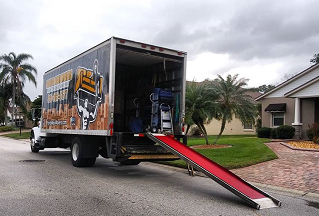 Let's Get You Moved
Complete Moving Form Quote
---
Check Out Our Moving Company Reviews!
Marsha Zahner

Nick, James and Jesse were extremely professional, organized and very eager to make sure everything was perfect and it was! Took care of our property like there own! They were non stop and very...

Diamond Chynelle

Last minute move made easy! Not only does Florida Main Movers do last minute moves but the price was unbeatable and the movers were amazing. Our movers were early, quick to load and unload. Really grateful for the help in making this move quick and stressless.

Ronda S

Florida main movers has moved me three times and I will always request them first in the future. They (Jesse moved me three times and James the most recent time) are hard working, efficient and willing to go above and beyond to get the job done right! Thank you Florida Main....

Patricia Ocon

Such a great experience with Tim and Horace. They were communicative, professional, went above and beyond for our satisfaction. I highly recommend this company and will definitely recommend and use them again!!

Sharmaine Giorgio

Professional as always! I've used this company for my business before and they were great. First time using them for my home. They came to my home, gave me an estimate.

Beth Gilbert

Andy and Josh were AMAZING!!! Very professional, courteous, on time. Very hard-working men! They wrapped everything and were extremely careful with my belongings. If I ever have to move again, I...

Christopher Deatherage

First time using a moving company and was not displeased at all! We went with Florida Main Movers due to overwhelming recommendations and it was easy to see why. They came and did an on-sight quote...

Aaron Hurlburt

By far the coolest moving company in Tampa. They made are move worry free! Call them for a moving quote, and find out why we chose them as our moving company for life!

Vanessa Varela

Josh and Mark were very careful and attentive to all my things. They went above and beyond to make sure nothing got damaged . They fast and and got to my apartment on time. Awesome job. Thanks guys.

Jay Cardiello

Josh and Nelson did a fantastic job on my move! Two hardworking men who pay attention to every detail. Call Florida Main Movers!

Mariclaire Dos Santos

Just moved from a third floor apartment into a first floor home. Had a very good experience with this company. They were able to fit me in last minute, priced well compared to all of the quotes I...

Amanda Bard

This company is awesome! They are flexible and will work with you if you need to change dates-- which was very nice when my closing date changed last minute. The owner is very nice and assured me...

Kathleen Raske

I highly recommend Florida main movers! This company moved my family and we also used them to move my parents. They were amazing both times! The guys worked so hard and the owners were so nice and...
Contact the

#1 moving company

in Tampa Fl today!
We make the process simple so you can enjoy your home faster!