The #1 Movers in Tampa FL, Call For Free Moving Quote!
We are the Top Moving Company In Tampa
Let Go Of The Stress With The #1 Movers in Tampa!
Moving can be a highly stressful event but hiring professional movers in Tampa can reduce the burden at every step. Besides helping you save time, our team of movers Tampa would ensure a better protection of your belongings, avoiding damage and injury at any point. The professionals are equipped with the adequate knowledge and resources to help make the moving process smooth and fast.
Another advantage of hiring Tampa movers is that you don't have to worry about leaving anything behind. The experts take the extra step to include all that you want to be moved to your
new location
. Tampa local movers know the places really well and that further makes the moving process smoother.
The Importance of Choosing Professional Moving Company in Tampa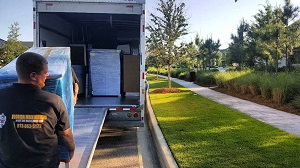 With a population of above three-hundred and eighty-five thousand people, Tampa has long been known as a cultural hub for adventure enthusiasts, artists, and museum lovers. With that said, you can be guaranteed that we know Tampa like the back of our hand. If you are in need of a quality moving company, we want to help you move. Whether you are in a one-bedroom apartment or a five-bedroom house, you can expect the same level of quality and care.
With our expert Tampa moving services, our team of Tampa movers can help you move easily and headache free. And that helps us be one of the best movers in Tampa. No more packing boxes, carrying furniture, and driving a heavy truck from point A to point B. You tell us where point A and B are and we will do it all for you. In fact, we even offer free boxes and tape with many of our services. Whether you are moving from one end of Tampa to the other end, or you are seeking an experienced moving company in Tampa that can help you move to another city, we are here to help! Contact us today for a complimentary quote, expert service, and pick-up and drop-off ease of mind! Hiring professional movers in Tampa ensures complete safety of your belongings along with brining several other advantages.
Contact Us for a Free Quote!
Our team strives to be the very best moving company in Tampa. To do this, we offer a wide range of commercial and
residential moving services
- ensuring our entire community the quality moving experience they deserve. Whether you need to move within Tampa, FL or to other surrounding cities, don't hesitate. Give Florida Main Movers a call today and get your free quote today!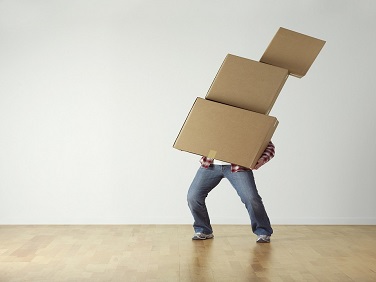 Whether you have a lot of boxes or furniture, We are here to help move all your belongings. With our team of experts, we will help in professionally packing and organizing all important valuables, ensuring nothing gets broken during your move.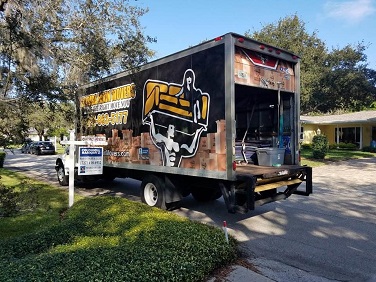 At Florida Main Movers, we take the extra step by helping to pick up all your furniture and belongings. If it's still in your house, no problem! Our team will help transfer everything into the truck – and organize it accordingly.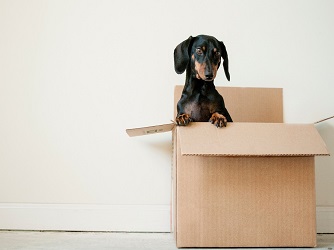 Once we reach your new home, our moving services don't stop there. We will also help to move all boxes and furniture into the desired room. Whether it be the dining room, living room, or even the guest rooms, our team will help transport all the heavy boxes into the right location.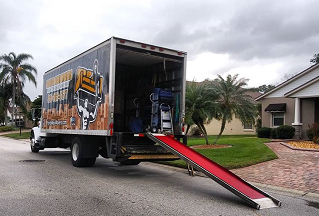 Let's Get You Moved
Complete Moving Form Quote
---
Check Out Our Moving Company Reviews!
Contact the

#1 moving company

in Tampa Fl today!
We make the process simple so you can enjoy your home faster!