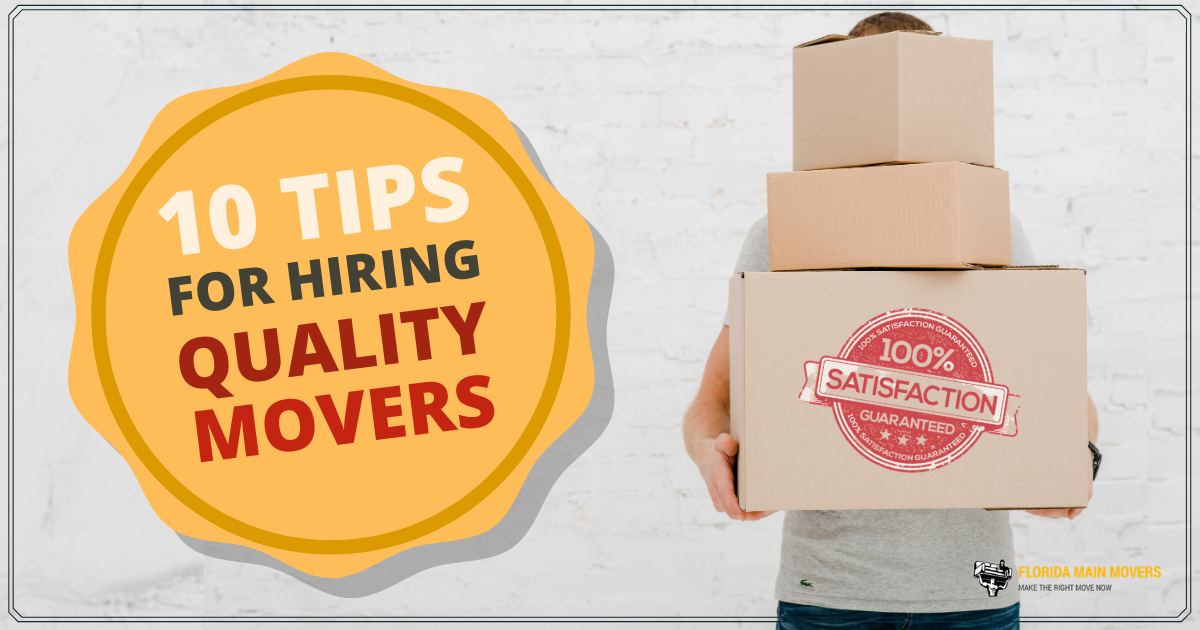 A new job in a faraway location, a big family move or changing homes, the need to pack and move on can emerge out of several circumstances. And with it, comes a mix of emotions and excitement. But stress, should not be one of them. The best way to avoid the latter is to delegate the tasks to people who know how to do it right and how to do it well. In other words, we are talking about hiring movers!
It is More than Just finding out About the Cost to Hire Movers
If you have decided that it is better to seek professional help on moving day, choosing local movers can be a smart way to start with the whole process. Not only are local Tampa movers better accustomed to moving days in the area but also, they can be easier to reach. Here are a few helpful tips to get you started when you are wondering how to "hire movers near me".
1. Prepare a thorough "moving inventory"
You could do this by yourself or you could hire professional movers to help you with this task. The main goal is to have a plan that is based on all the goods that you want moved from point A to point B. Preparing an inventory of the items that are to be moved also makes it easier for a moving company to give you a more accurate estimate. That is because a major component of a moving company's charges is directly based on the weight of the items that they move. If they have a proper inventory, they can get an estimate more easily and more accurately.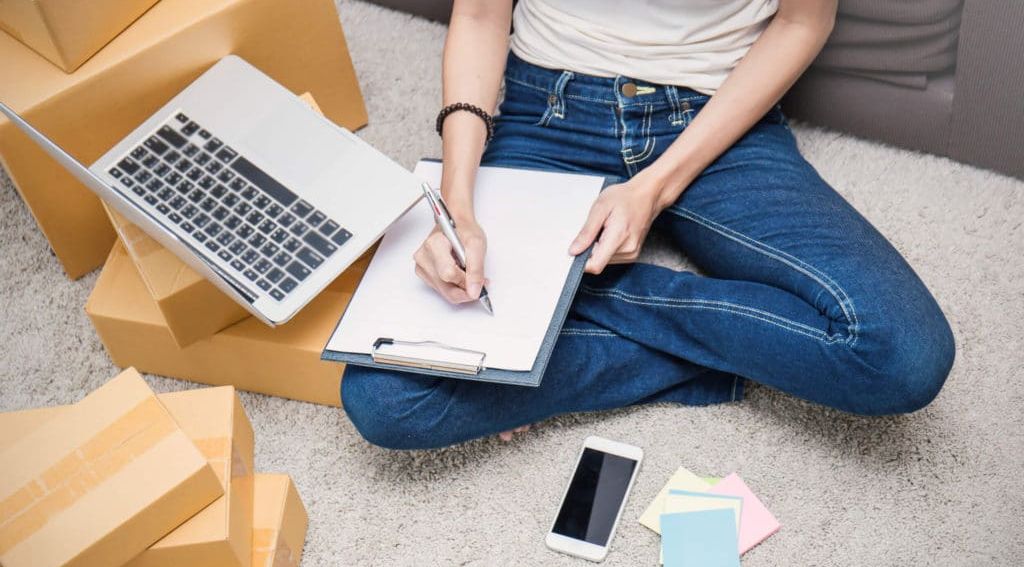 2. Before you go about hiring movers, get more than one quote
Speaking of estimates, it is always smarter to get more than one. That way, you get to compare and decide which one is more feasible. There are several things that you should keep in mind while you compare the quotes. For example, you should see what all is offered by the company in a moving package, how much time can they promise, how well is their team trained to handle the kind of goods you have and so on.
As a bonus tip, we would recommend having a minimum of three movers on your list when you are making the final comparisons in costs and services. Doing your research and background checks for each of them further makes it easier for you to make an informed choice before you can be ready with the final cost to hire movers.
3. Get insurance before hiring movers
You need to check if you have renters' insurance or homeowners' insurance before you decide how to hire movers. You could also consider signing up for relocation insurance. Alternatively, while you pick a moving company, you can talk to them if they have insurance for all their projects. Sometimes, this could speed up the process, saving you much time and trouble. Moving companies, these days, offer insurance packages that cover even breakage of items. So, this is an important aspect to discuss before hiring movers.
You should also be aware of the charges that apply and the amount of protection that every insurance package offers. You can read about Full (Replacement) Value Protection and see if you can get the same, as this plan offers maximum protection for the loss or damage of your goods during the moving.
4. Ask the right questions
There are several details that you need to keep in mind when you are evaluating the options and the cost to hire movers. Your primary concern should be to ensure that the movers you hire are reliable and can give you the best value for money. In fact, a moving company that can offer you clear answers to any questions you may have, is ideally the one you should go for instead of a company that seems to evade certain questions or is unable to provide you with answers that seem transparent and satisfactory. If possible, make a list of all the things you would want to know. That makes it easier to come up with a more streamlined questionnaire.
5. Enquire about extra fees
The cost to hire movers can sometimes come with extra fees like packaging charges, costs of loading and unloading etc. So, before you hire professional movers, make it a point to ask about all kinds of charges and fees that a certain project would include. It is very important to ask the movers about the possibility of extra charges that might surface in an unplanned and unexpected way, in the case of unforeseen and unpredictable situations.
GET ESTIMATE
6. Don't just make a choice based on price
Though we keep stressing about comparing costs and enquiring about extra fees, it is equally important to hire professional movers based on an array of other factors. Yes, price is one of the main priorities but you also have to take a look at:
Their reputation
Their experience
The equipment they use
Their attitude and behavior towards clients
Are they offering any special deals that makes sense to you?
How well trained and skilled is their team?
Etc.
7. Arrange a home visit
Before hiring movers, make sure that your shortlisted moving companies pay you a visit. This is not just to make an accurate estimate but also, so that you can get to know them better. It is also a good way to ensure that the movers see everything that is to be moved in advance. Besides, meeting the team can always give you a better idea about their expertise and professionalism.
8. Look for the 3 golden words!
Always remember that when you want to hire professional movers, there are three key areas that can help you decide wisely. So, the three golden words are:
Qualification
License
Insurance
A moving company that covers all of the above is good to go with. It signals that they are meticulous, professional and very serious about the job they do. These precautions also ensure that the company you choose is legitimate and experienced.
9. Look for genuine reviews
Before hiring movers, it is very important to look for online reviews by past customers. While a look at their official website can give you a good idea of who you are dealing with, it is the real reviews that gives you the true assessment of their jobs and how good they are at it. Reviews also give you a clearer insight into what to expect, how they behave with their customers and in general, how they conduct their business.
10. Try to find out about their community involvement
When hiring movers, you need to be able to trust them with your belongings. So, if you can find out about their community involvement, it would be a bonus feather to their cap, making them more trustworthy. The idea is to keep your mind at ease and be stress-free during the entire process. Community involvement also highlights how familiar they are with your particular area.
How to Hire Movers and Other Questions Answered!
In case you want to know more about how to hire movers and the whole process that is followed on a moving day, you can continue reading our blog. Alternatively, you can get in touch with our professionals by calling us or getting in touch via the on-site form. And our team will be happy to get back to you, answering all the questions you may have about our process and our expertise in the moving business. For more information about the kind of services and packages we offer, browse through the dedicated sections on our website or drop us a message.