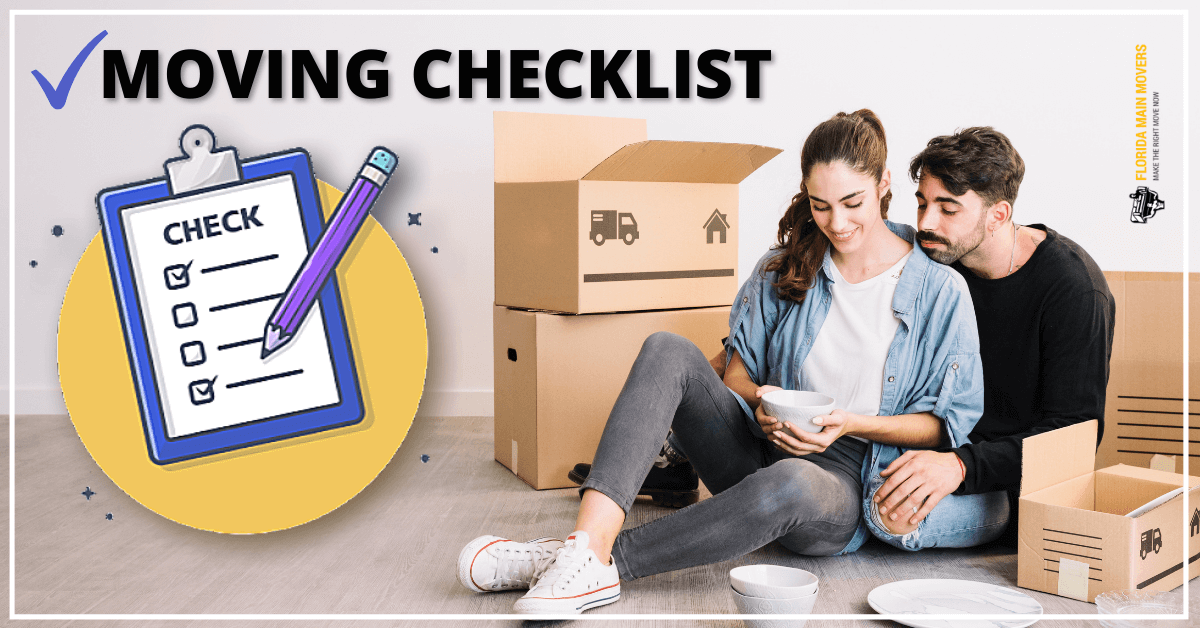 Moving a house is not a one-day affair. It needs a lot of planning weeks before you move. And when going on such a challenging mission, the chances of missing out on some crucial task are high. Therefore, it is only smart to make an extensive moving checklist to prepare well for the moving day.
Usually, one should begin the preparation six to eight weeks in advance. If you are stuck with how to plan a move, then here is a detailed week-wise moving into a new house checklist that will definitely make you see things clearly.
Six weeks before you move
The first thing you should do is to start the research and make a budget. You would need a reliable moving company in Tampa. Look for a few options, compare them, get quotes from them, and request an on-site estimate. However, check out their reviews before you finalize.
Collect all your paperwork. All your documents must be in place. Check with your bank as you may have to update the records. Look for all the items in your house and decide what you don't intend to take. You may want to donate or arrange for a garage sale of stuff in the coming weeks. It would help if you had a rough idea about what you want to sell or give out.
If you have kids, you need to look at the schools in your new neighborhood. It would be a good idea to visit the schools and the area. Even if you are moving to a different city, it might be prudent to plan a one-day trip to look at schools. You must go to their current school and organize their records.
Order packing supplies- boxes, bubble wraps, markers, bags, etc. You should assess your belongings and get packing stuff accordingly. It would be advisable to get a little extra, just in case you fall short or damage any packing material in the process.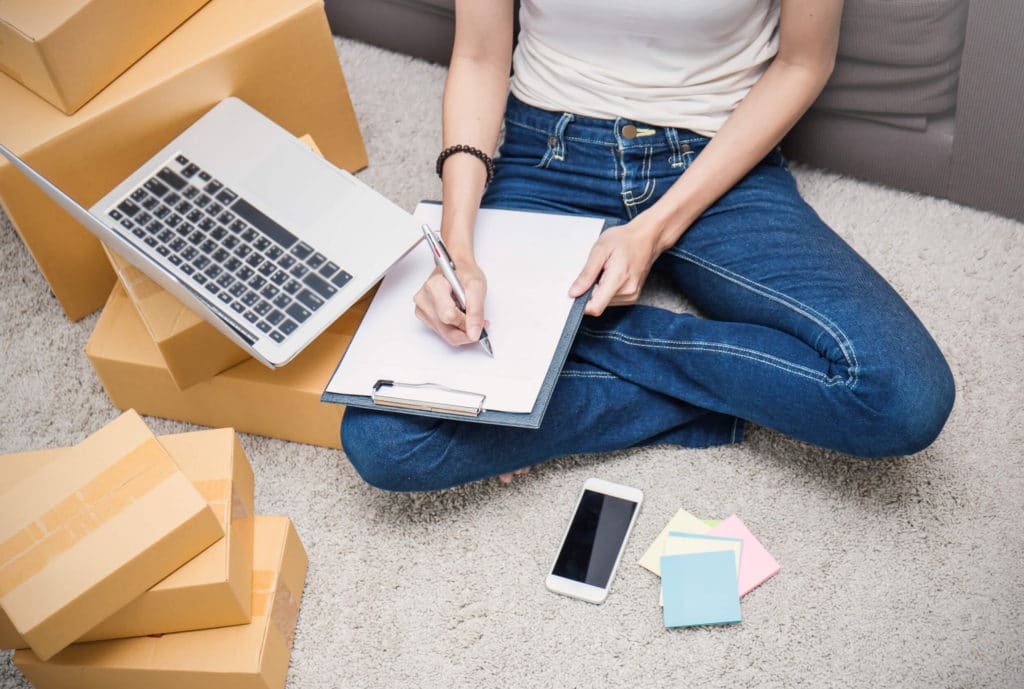 Four weeks before you move
Start using up your food items in your house. You would not want to add a food box to the number of boxes you are going to take, and throwing food is not a great idea either. So, it's best to use up whatever eatables you have at home. You may also donate non-perishables to a near-by food bank.
Contact your pick up and delivery service. Fix the moving costs and schedule dates for moving. If you are looking to save money, moving during the non-peak season is ideal. Weekend moving also costs more, so you may consider moving on a weekday.
Start packing. Packing your whole house into boxes will not be easy and will consume a lot of time. Here are some best tips for packing for a move that you may want to use.
Pack according to rooms: Items belonging to the kitchen, bathrooms, dining room, bedroom, etc., should be packed separately. This will make your life easy, both while packing and unpacking.
Use towels and linens to pack breakables: Doing this will save you the bubble wrap cost and space. You may also use old newspapers instead of bubble wrap.
Get wardrobe boxes:With these boxes, you will not have to fold and keep each piece of clothing separately. You can leave them on the hangars and hang them in the wardrobe boxes. You may use garbage bags for this too.
Ensure boxes are not very heavy: The boxes shouldn't be too heavy to lift. Use smaller boxes for heavier things like books.
Label all the boxes:Label the boxes as you pack. It will be best if you could color-code them. If any package contains breakable stuff, mark them as "fragile."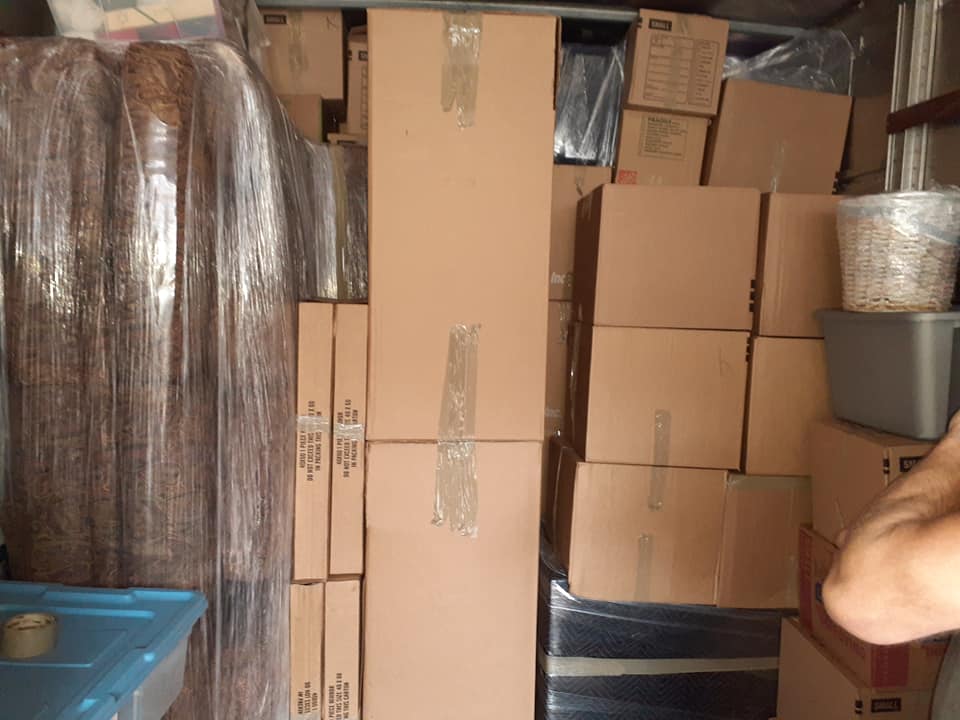 Two weeks before you move
This is a crucial time, and you may want to take a closer look at your relocation checklist and ensure you have checked all the boxes.
Make a list of all the services you hire, for example, housekeeping, pool maintenance, tree care service, etc., and notify them about your upcoming move. See if they serve in the neighborhood or city you are moving into, or look for new service providers and hire them accordingly.
Once done, get all your utilities transferred to your new home if you are moving within the city. These would include phone, internet, cable, gas, water and sewer, electricity, etc. If relocating to a different city, you will have to cancel these utilities and find new ones in your town.
One week before you move
Dismantle all the heavy furniture, if possible, and pack them. But do ensure that you don't lose any screws or nuts.
You may want to pack the kitchen and bathroom items in the end. Look around the house to see if you have missed anything that needs to go into one of the boxes. Once done, clean the house thoroughly. You don't want to hand over a dirty mess to your landlord. Remember to remove all the trash one last time!
Hope the moving checklist helps you while planning your move and gets you through the whole moving process.