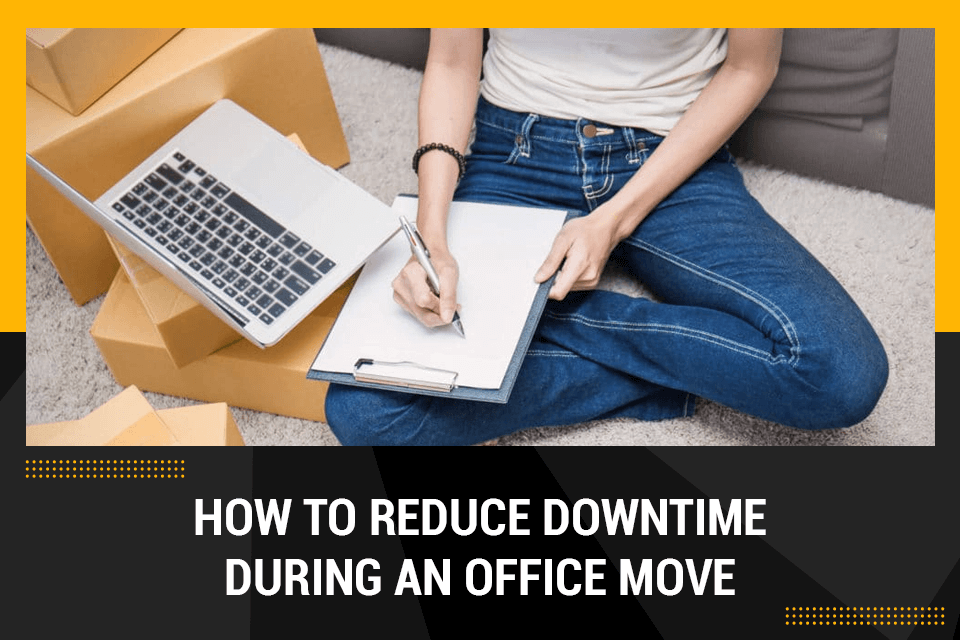 When relocating from one office to another in Florida, our commercial movers provide services that reduce downtime. As a moving company in Tampa, moving office equipment with care is among our principal duties. We ensure that our clients successfully and smoothly transfer their supplies when moving into a new office.
While our services take a significant load off of your downtime during an office relocation, there are other techniques you can practice to ensure your smooth transition between offices.
Here are three tips to consider if you want to minimize your company downtime:
Communicate Between Teams
Your entire office must be on the same page about your relocation. Understand what a complete office move entails, from where you are relocating to, to how long the process will be. Be sure that all teams know what the moving process involves so that everyone can resume operations as soon as the relocation is complete.
At Florida Main Movers, we can help your office develop a dedicated moving plan suited to your unique needs. Our professionals have years of experience in the commercial moving services industry, guaranteeing that we can guide you through the best practices in moving your office equipment.
When you schedule a moving date with us, we will adjust according to your timeline. You will have enough time to backup important files before packing your devices into boxes for us to safely transfer them to your new location, minimizing downtime in the process. Partly, effective communication between teams is to label boxes appropriately, so we know which equipment to prioritize in relocating.
Although your employees have a part to play in your relocation, we can assure you that they will not feel any of the stress that comes with moving offices. Moving your equipment is our responsibility. All you have to do is let us know which equipment is which, and we can identify an appropriate relocation plan that works for everyone involved.
Prepare Staff for Resumption
Related to getting your employees involved in the moving process, it may be a good idea to prepare your staff for the moment they will resume work in your new location. This strategy involves IT specialists with experience disassembling and reassembling devices.
If you have IT specialists in your team, consider having them help other teams understand how to set up their computers in their new stations. If you do not have an IT specialist on your team, you can count on our experience in disassembling and reassembling your equipment.
On top of having the resources to move your equipment from one location to another, we can assist your teams in setting up their devices to minimize office downtime on the moving day. With our professional moving services at your side, you can rest assured that every device is accounted for by the right person as we employ strict documentation processes to ensure everything is in the right place.
Brace for Interruptions
Moving from one office to another already causes enough delays to regular office operations. However, relocation also has unexpected contingencies that may occur during the moving process. Among these unexpected delays are heavy traffic between locations and broken elevators.
Having contingency plans for such possible delays is a good practice to minimize further office downtime while relocating. For the above examples, it would be a good idea to map out alternate routes between your current office and your new location. This way, everyone immediately knows which path to take if ever heavy traffic does happen on moving day.
Meanwhile, planning for elevators that turn out to be defective on moving day may involve assessing the staircases between the new location's floors. Knowing the new building's design helps us adjust how much longer it may take to carry your equipment up staircases manually.
Other unexpected causes of delay may be city events within Tampa that you may have failed to account for in your initial moving schedule. You will not have to worry about missing this in scheduling when you have expert commercial movers handling your relocation schedule.
Our experience in the industry has trained us to account for every possible contingency that may get in the way of an office relocation. With our knowledge, we can find the slowest moving season and adjust accordingly to keep downtime at a minimum as much as possible.
Conclusion
When relocating offices, it may be a good idea to reduce downtime by communicating with your team about the move, preparing them for getting back to work as soon as the relocation is over, and bracing for unexpected delays. These strategies can help maximize office operations amidst a relocation by ensuring everyone is on the same page regarding the move.