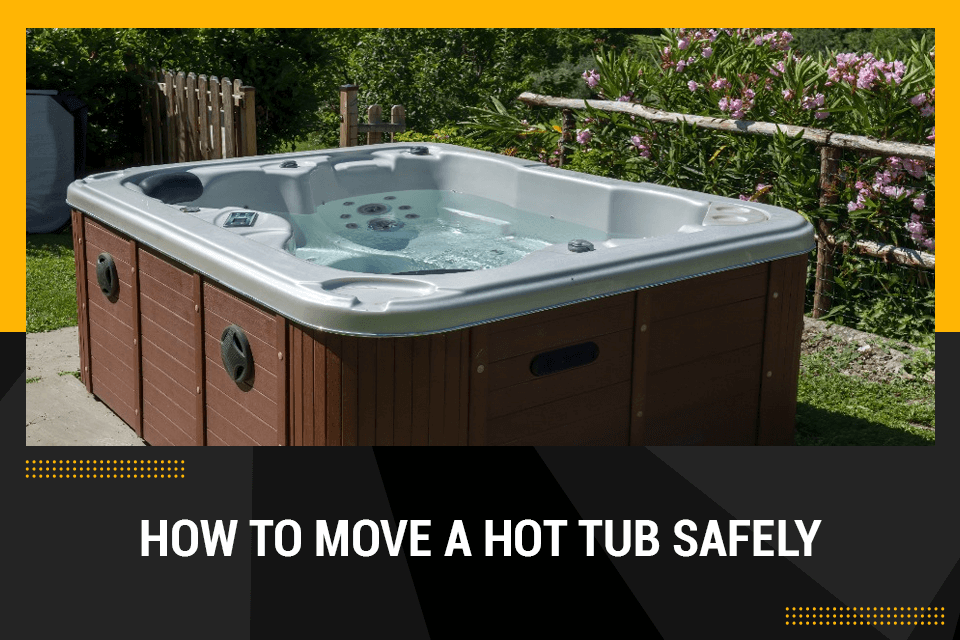 Relocating when you own large and heavy items can be burdensome for inexperienced Tampa movers. When you look up "movers near me," the top results should include seasoned professionals who know how to move a hot tub safely. At Florida Main Movers, moving heavy items is among our principal duties.
We are experienced in moving heavy items like hot tubs and jacuzzis. Our well-trained staff ensures that your items remain undamaged as you move into your new home. Learn more about our process to understand how we operate as a hot tub moving company.
The Easiest Way to Move a Hot Tub
Professionals most likely installed the hot tub in your home in the first place. You would need the same professional services when relocating the hot tub. Having experienced movers handle the relocation process ensures the tub's safety.
As a heavy object, moving a hot tub is prone to fall damage. Here is a glimpse at our moving process that ensures your hot tub's safety when relocating:
Removal: Our experts have the equipment required to remove hot tubs from your old home. We disconnect your hot tub from its original place while ensuring that it will work normally once we reinstall it in your new home.
Transport: We have the tools to lift your hot tub from its old location and onto our moving vehicles. Even our moving trucks and vans have safety measures to avoid shaking, which may cause dents and misplaced small pieces within your hot tub. Rest assured that our vehicles can handle the weight of any hot tub model.
Re-Installation: Once we arrive at your new home, we carefully unfasten your hot tub from our moving truck. Then, we take our tools to transport the tub to the best spot. Finally, we reinstall the hot tub in your new place, making sure it works just right.
The Most Affordable Way to Move a Hot Tub
The average cost of moving a hot tub ranges between $200 and $400. You can call our hot tub movers in Tampa for a free quote and see how much your tub would cost to move. Apart from your hot tub's shape and size, we adjust our rates according to the distance between your old and new home.
We also consider your schedule when moving. Florida Main Movers values property and time, so we make sure we get your items safely and promptly to your new home. We secure all the necessary moving permits to make your transition smooth and hassle-free.
Considering all the factors that go into relocating your hot tub, we guarantee a fair and affordable price that won't burn a hole in your pocket. With our hot tub moving services, we can safely relocate your hot tub without damaging your item and the surrounding areas.
Our experts have relocated many heavy objects including hot tubs and jacuzzis without fail. See what our satisfied customers have said about our services here.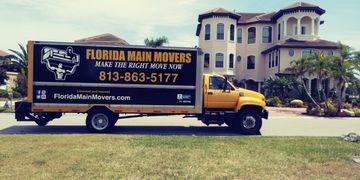 Florida Main Movers Guarantee
We understand how precious your hot tub is. Apart from the price you paid to get it, hot tubs offer priceless relaxation. You want to make sure you get that same treatment when you relocate. So, you need expert movers to handle your precious item.
Florida Main Movers is the top moving company in Tampa, FL. We have all the necessary equipment to move items of any size while ensuring their safety before, during, and after moving to your new home.
Whether you need to move locally or long-distance, we can handle all the paperwork and necessary moving permits while you relax. Rest assured that our trained staff members know the ins and outs of relocating large and heavy objects across any distance.
Additionally, our guaranteed safe moving procedures come at reasonable prices. You can rest assured that our rates consider your moving situation and we can craft a deal that works for everyone involved.
Relocate Your Hot Tub Now
If you're on a tight relocating schedule and need to move your hot tub and other heavy items as soon as possible, Florida Main Movers are ready to take on your job. Call our experts for a free quote on our easy hot tub removal and relocation services.
Once we come up with a fair deal, we immediately fix the date and time of your relocation according to your schedule. We guarantee prompt relocation services while ensuring your hot tub remains damage-free during the move.
Contact us at 813-863-5177 today and begin your hot tub relocation.