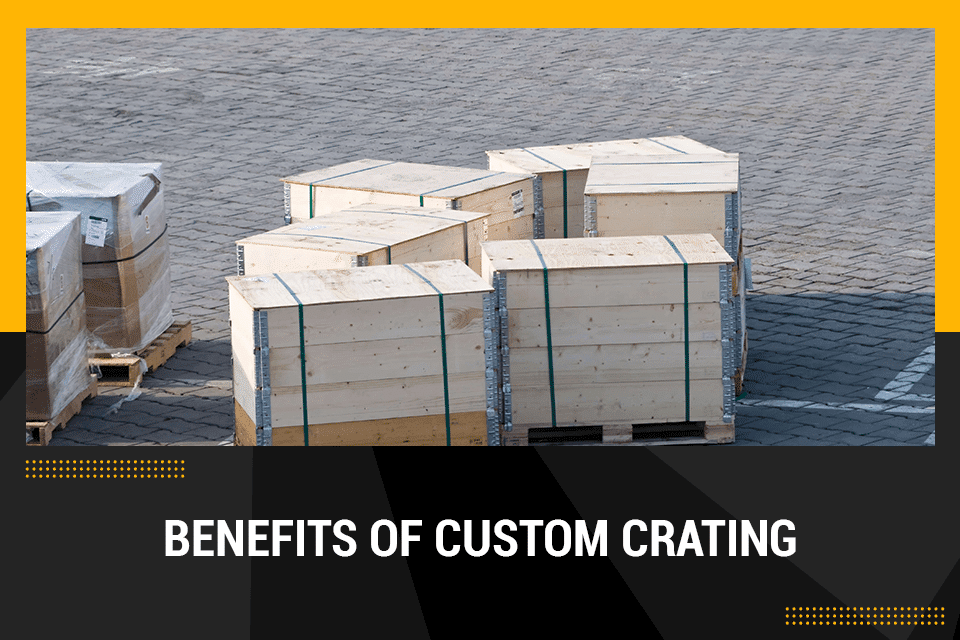 Custom crating has become increasingly significant in packing and moving services, whether for commercial or residential purposes. Forget the saying, one size fits all. We are here to help you with all kinds of boxes depending on your requirement.
A professional crating service and shipping company can provide you with the kind of crating you need, creating customized solutions to protect your shipment. They can provide added protection for your valuable cargo, and you can take a break while they do the best work for you.
Here are six benefits of customized packing and crating you need to know now:
Sizing
Oversized items need special care and handling. An experienced company providing customized crating can ensure that these items are safely transported without causing any damage. Such items include industrial machinery, food services equipment, tractors and engines, and many more. Moving such large pieces can be extremely difficult and dangerous. In such cases, custom pallets are required to crate such items. A professional crating firm will ensure that these are safely transported, reducing the chances of breakdowns.
Odd Shapes
Custom crates are a must for transporting things that come in irregular shapes and sizes. These items might not fit into neatly squared or rectangular boxes and need to have customized packing. Some of these items include furniture, sculptures, desks and furnishings, workstations for computers, exhibits and prototypes, etc. Custom crates and logistics become of vital importance in the transportation process of such items with minimal to no damage.
Fragile Items
Fragile items require special packaging, which can only be provided by these services. They offer guidance and expert knowledge on how to save these items from damage during transportation. Some items are sensitive to vibrations and impacts. These items include medical equipment, electronic devices, and other industrial components. Custom crating will help in saving time and money by ensuring that there is no damage. This is especially true when equipment is transported from the warehouse to the distribution centers. Crating ensures that the items are safely packed and distributed perfectly without any defacement.
Timely Arrivals
A reliable company will ensure timely arrivals and provide guaranteed delivery dates even for the most urgent shipments. This helps maintain the reputation of your business and creates positive impressions on your clients and business partners. They can help you meet deadlines perfectly and provide expert knowledge on the essentials of crating.
Affordable Cost
Are you tired of cardboard boxes tearing apart during transport? Switch to wooden crates now! Wooden crates are not only sturdy but also come at affordable costs. They are constructed through an organic and simple process which lowers the overall production cost and the total cost of the shipment.
Wooden Crates
Wooden crates can be built in all sizes and offer endurance against wear and tear. They can also be easily stacked and stored during transportation. They have excellent weight distribution, which guarantees minimal damage and good strength. Thus crating can be the best option you go for while calculating your shipment needs.
Custom crating is a niche industry that requires special expertise and professional skills. The right and experienced crating company can save you time and money. A reputed company can create customized solutions for your specifications and timely transport your shipments without any damage. Crating creates specialized solutions for transporting tricky and heavy materials in a cost-efficient way. If you need professional services in Florida, call us now, and we will take care of the rest!